By Gbenga Olarinoye, Osogbo
Following the outbreak of Monkey Pox in the neighbouring Ekiti State, Osun State government has created three isolation centres to handle the case in case the state is equally affected in the future.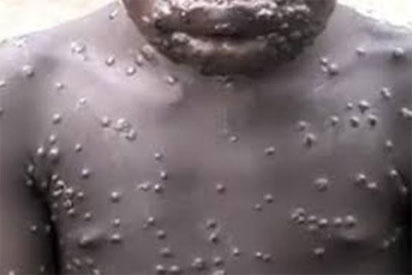 The government also said doctors and other health workers in the state would be trained and sensitized on how to prevent and handle viral monkey pox disease in the state.
Addressing a press conference in Osogbo yesterday, the state Commissioners fo Health, Information and Environment, Dr. Rafiu Kusamotu, Mr. Lani Baderinwa and Oluwagbemiga Oyinlola respectively advised residents of the state to avoid contact with animals or animal products and also keep proper hygiene.
The government argued that health workers in the state are on red alert to contain any suspected issue on the disease.
Specifically, Kusamotu disclosed that the government had prepared three isolation centres for suspected cases of monkey pox in Irepodun and Boripe local government areas of the state.
The health commissioner said the state would train and sensitise doctors and other health officials on how to handle suspected cases assuring that the state would do everything possible to evade any case of monkey pox in the state thesame way it did not witness any case of Ebola nor lasa fever when they broke in the country.
His words: "monkey pox is a vital disease similar to small pox. We are urging our people to avoid contact with animals through cooking or animal products. They should wash their hands regularly. We (state health officials) are on red alert. Our surveillance are on red alert. We are ready to sensitise our people through adverts on radio and television.
" We are proactive. We will sensitise our doctors and other health officials. Despite sporadic strikes by our doctors, we are happy that they are back to work and our hospitals are working. We have three isolation centres. Two in Irepodun local government and one in Boripr local government."
"If you suspect any symptoms of this vital disease, report to any of our health facilities or centres and if you suspect any case from your relations, keep distance from them and make report to the director of public health by calling 08033908772 or to the state epidemiologist on 08035638608," he added.
On the efforts of the government to address the demands of Osun doctors who just called of their warning strikes in order for a possible strike not to affect the preparedness of the government to prevent outbreak of monkey pox in the state, information commissioner said "the government is on top of the situation."
Baderinwa added that "we have met with the medical doctors. We are going to continue talks with them until the issue is resolved."